200-Hour Yoga Teacher Training: Melbourne
Whether you are looking to take your personal yoga practice to new levels or begin a new career as an internationally certified yoga teacher our yoga teacher training program will equip you with the necessary tools to begin this next chapter of your life.
We are so excited to welcome you into Jessica Dewar Yoga's 200-Hour Yoga Teacher Training Program. We are honoured that you are considering offering us the opportunity to work with you as you take this life changing step.
Our Teacher Training Program is more than theory based classes and attending the asana sessions. We are here to support you however we can and our commitment to you doesn't end once you are certified. Our objective is to help you take the rewarding step from student to teacher to a leader in the world. Teaching is a noble path; it is a practical way to serve your community at the most important levels of existence. To help people heal, feel and work through limiting beliefs which we believe is fundamental if we want to live in a kinder, more accepting world. If we can inspire you to be kinder and more loving toward yourself and others, then our Teacher Training Program has been a wonderful success.
We can't wait to start this journey with you.
Jessica and the JDY Team xx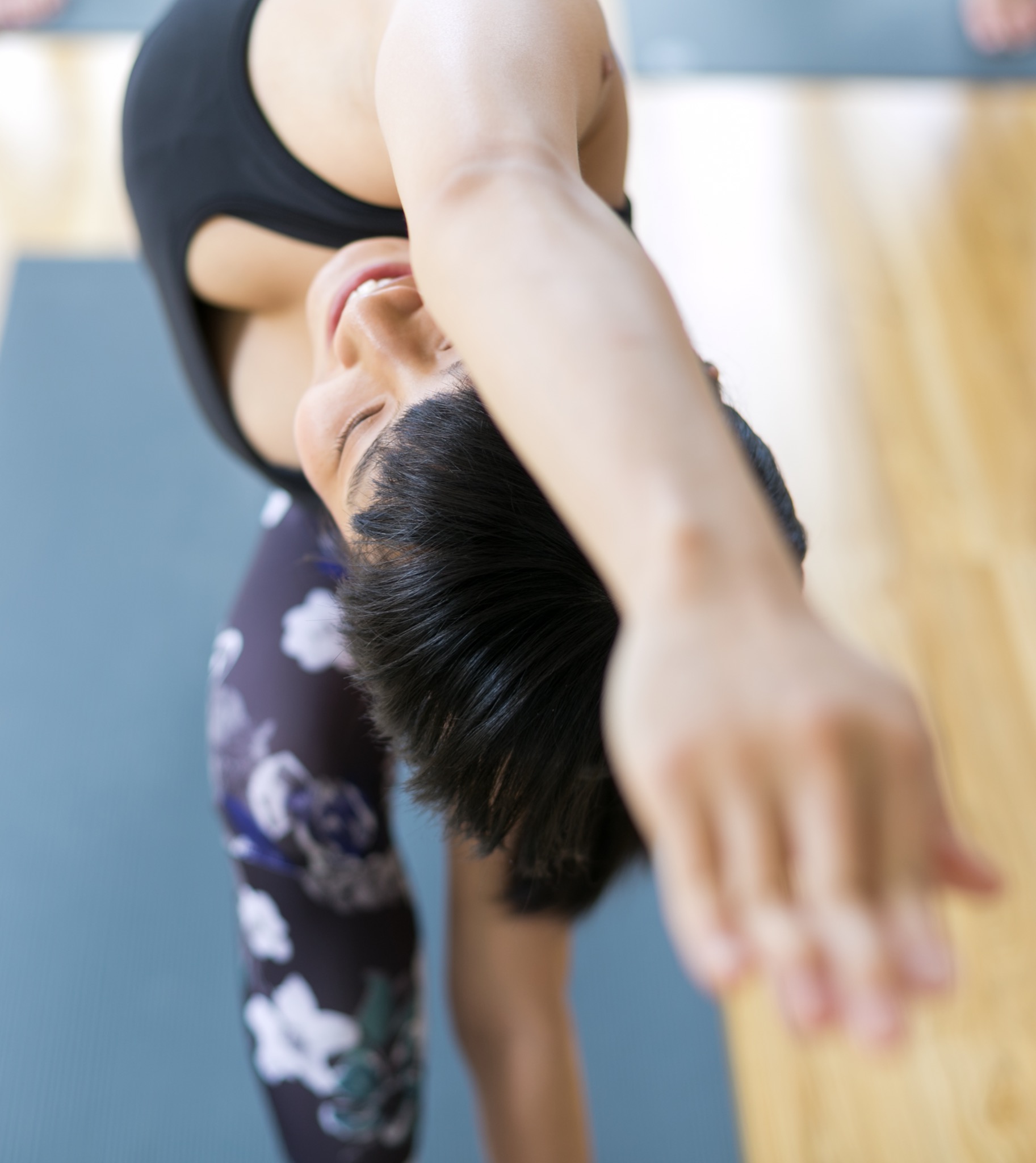 At the end of the program you will
- Be a confident, internationally accredited Hatha Yoga teacher.
- Understand the fundamental alignment principles for safe asana practice.
- Have a basic understanding of the history of yoga and the ancient yogic texts.
- Be able to demonstrate an understanding of the psychology and philosophy of modern day teaching principles drawn from ancient texts.
- Be able to inspire and connect with others by authentically sharing your personal story.
- Have a deeper understanding of your yoga practice and yourself.
- Have a teaching manual filled with a wealth of information to refer to at any time.
- Have an incredible yoga tribe to reach out to for a lifetime of support and connection.
- Be given the chance to teach and assist in the Jessica Dewar Yoga studios
Course Dates & Contact Hours 2020
This program has been designed for yogis seeking a more intensive journey of transformation, where you will be immersed in a concentrated period of study in preparation for teaching within 2 months.
New-Year Intake | February – March 2020
Weeks 1 - 5: Sat + Sun, 8am - 6pm
Feb 01 - 02
Feb 08 - 09
Feb 15 - 16
Feb 22 - 23
Feb 29 - Mar 01
Week 6: Sat - Fri, 8am - 6pm (Full Time Yoga Immersion + Final Exam)
Mar 07 - 13
Graduation + Accreditation
To graduate from the 200-Hour YTT you will complete
Practical assessments

Weekly homework assignments on specific course content

Final written examination
Upon successful completion of the full course, you will receive a 200-Hour Yoga Teacher Training accreditation from Yoga Alliance (USA), allowing you to apply to be an internationally Registered Yoga Teacher (RYT) through Yoga Alliance (USA).
NB: All assignments and practical assessments must be completed prior to your final examination (13 March 2020). Students who do not successfully complete all practical and written assessments prior to this time will not graduate from the program. Any alternate plans to complete your accreditation will be assessed on a case-by-case basis.
Application Requirements
Be at least 18 years of age

Submit application fee $1000.00 +GST

Complete application for admission. Application to the program does not guarantee acceptance.

Candidates are evaluated for academic and physical ability, personal character, motivation and ability to manage time and meet financial obligations for tuition.

Notification of acceptance will be by email or phone.
Investment
Application Fee: $1000 +GST deposit (applied towards tuition, non- refundable)

Investment : *Early Bird $4,495 +GST / $4,995 +GST thereafter

The tuition cost includes all modules and Jessica Dewar Yoga manuals. Payment plan available upon request. *Register by 30 September 2019 for Early Bird discount! All payments are payable by card only MC, VISA, DEBIT.

T&Cs apply.
Refunds
The application fee of $1000 +GST is non-refundable except in the case of a declined application.
This program is non refundable except in the event of unexpected medical circumstances (minus application fee/deposit). No refunds will be made after program start date.
Light on Yoga by B K S Iyengar
Yoga: Asanas Pranayama Mudras Kriyas by Vivekananda Kendra Prakashan
Raja Yoga by Swami Vivekananda
The Forceful Yoga by G. P Bhatt
Four Chapters on Freedom by Bihar Yoga
Philosophy of Hatha Yoga 2nd Edition by Swam Veda Bharati
Hatha Yoga Pradipika by Swami Vishnudevananda
Explain Pain 2nd Edition by David Butler & Lorimer Moseley
Anatomy of Hatha Yoga: A Manual For Students, Teachers, and Practitioners by H. David Coulter
NB: You will not need to complete these readings prior to commencement. Rather, these are books we will refer to throughout the program to enhance your learning.
Frequently Asked Questions
What yoga experience do I need to do yoga teacher training?
We welcome students of all levels of experience. Please do not be too concerned about your age or level of strength and flexibility. You will learn the foundations of yoga and how they can be effectively taught to students from all walks of life - which we believe is key to being an approachable and successful yoga teacher. It's not about how perfectly you can perform an asana, but rather understanding how to safely practice the asana based upon what your body needs.
We do have minimum health requirements students must meet prior to commencing. Should we have any concerns about your capacity to successfully complete the program, we will raise them with you directly and privately.
Are there payment plans?
Absolutely! Upon receipt of your deposit, we can set up monthly direct debit payments which will be finalised before the commencement of the program.
What are the study hours / level of commitment?
Each week you will have homework assignments to complete. The recommended hours of study outside of the assigned weekends is 10 hours per week.
What will the course cover?
Traditional Prayers & Chants

Pranayama (breathing techniques)

Asana (postures)

Ethics of Yoga

Yoga Philosophy

Yoga Sutras of Patanjali

Alignment Principles

Anatomy

Practical Teaching

Business of Yoga
Do I have to complete all three modules to gain certification?
All teacher trainees must complete all three courses modules outlined above. The program has been designed specifically to meet the Yoga Alliance and Yoga Australia 200-hour teacher training requirements. Missing out on a course component or not completing it in time would mean you have not completed the required number of contact hours and areas of study and will not gain full 200-hour certification.
What if I can't attend all the modules as outlined in the program schedule?
We strongly recommend you only enrol in a program you are able to complete in the allotted timeframes, as 100% attendance is expected. Any requests to complete these modules outside the scheduled timetable will be considered on a case-by-case basis.
Are there any additional costs on the 200-Hour Yoga Teacher Training program (outside of the tuition fees)?
The program fee includes your Jessica Dewar Yoga Training manual, all lectures and classes.
Studio membership to practice at Jessica Dewar Yoga is not included in the tuition cost. We welcome you to practice at our studios following our donation-based payment model.
The only additional expenses are the recommended text books, which can be purchased through Jessica Dewar Yoga, as well as any travel and parking fees.
Course Location
Jessica Dewar Yoga: Level 1, 119 - 121 Swan Street, Richmond, Melbourne, Victoria.
Car Parking + Public Transport
2 hour free parking is within walking distance of the studio, as well as 2 hour paid parking. Given the duration of each training day, we recommend public transport to get to and from the studio. East Richmond and Richmond train stations are within walking distance of the studio. Trams also stop right outside.
Have More Questions?
Call us on 0390887535 or email hello@jessicadewaryoga.com