Ubud Bali Yoga Retreat 2020
Mar 28 - Apr 03
Determine Your Direction
You're a little lost. Perhaps overwhelmed, exhausted and rarely permitted the time to do something that is JUST FOR YOU. Everyone demands your attention and you're beginning to feel depleted. Energetically. Emotionally. Mentally.
Well - that is all about to change. This retreat is the perfect opportunity for you to relax and unwind.
In a world that has glorified and collectively subscribed to the idea that only a busy life is a worthwhile or meaningful one, it is easy to get caught up in the game of 'do more, be more, have more'. But is this really making us happy? Is this really what we want for ourselves? And are the health consequences worth it?
The moment you give your tired, busy mind some time to rest, you make space for the creative juices to flow. To feel reinvigorated and inspired. Which is exactly what this week in paradise will offer. A chance to reconnect, re-purpose and perhaps even redesign your life.
During your luxury week away, you will lose yourself in twice daily yoga practices on the rooftop studio, nurture your body with delicious and nutrient packed food and take lots of time out for yourself. Swim in the infinity pool, read that book you never manage to find time for, or indulge in an afternoon nap. You may even like to enjoy a sneaky glass of wine or cocktail as you bask in the Balinese sun.
The Ultimate Luxury
Your home for the week is the stunning Soulshine Bali, a private paradise set deep within the jungle of Ubud.
Described as a "truly magical place where transformation happens" - Soulshine Bali will take your breath away.
Your day will begin with a relaxing sunrise meditation before practice, to help focus your mind, direct your thoughts and prepare you for your day.
The Yoga will be an energizing Hatha class in the morning and a cleansing Yin Yoga practice in the evening to set you up for a restful night's sleep.
All of our classes will be progressive over the week so you will leave feeling refreshed and with a noticeable change in your personal practice.
Imagine your day..
8.00 am - 8.30am: Morning meditation as the Balinese sun rises.
8:30 am – 10:00 am: YOGA | A 90 minute hatha practice to start the day.
10:00 am – 11:30 am: A delicious and healthy breakfast awaits.
11:30 am – 4:00 pm: FREE TIME | Laze by the pool, enjoy a spa treatment, or enjoy one of our complimentary tours and events!
4:00 pm – 6:30 pm: YOGA | A blissful evening yin yoga class to prepare your body and mind for a nurturing nights sleep.
6:30 pm – 8:30 pm: Gather together for an exquisite, nutritious dinner, followed by tea, chats or an early night to bed.
7 days / 6 nights accommodation at the luxurious Soulshine Bali in Private or Couple/Twin Share rooms

Breakfast each day at Soulshine

Dinner each evening at Soulshine

Daily yoga classes with Jessica Dewar

Daily meditation and pranayama

Deluxe airport transfers

24 Hour use of the Infinity Pool

1 x Water Temple Ceremony

1 x Massage

1 x Sound Healing experience at Pyramids of Chi

1 x Cultural Dinner
Your Accommodation
Pool Suites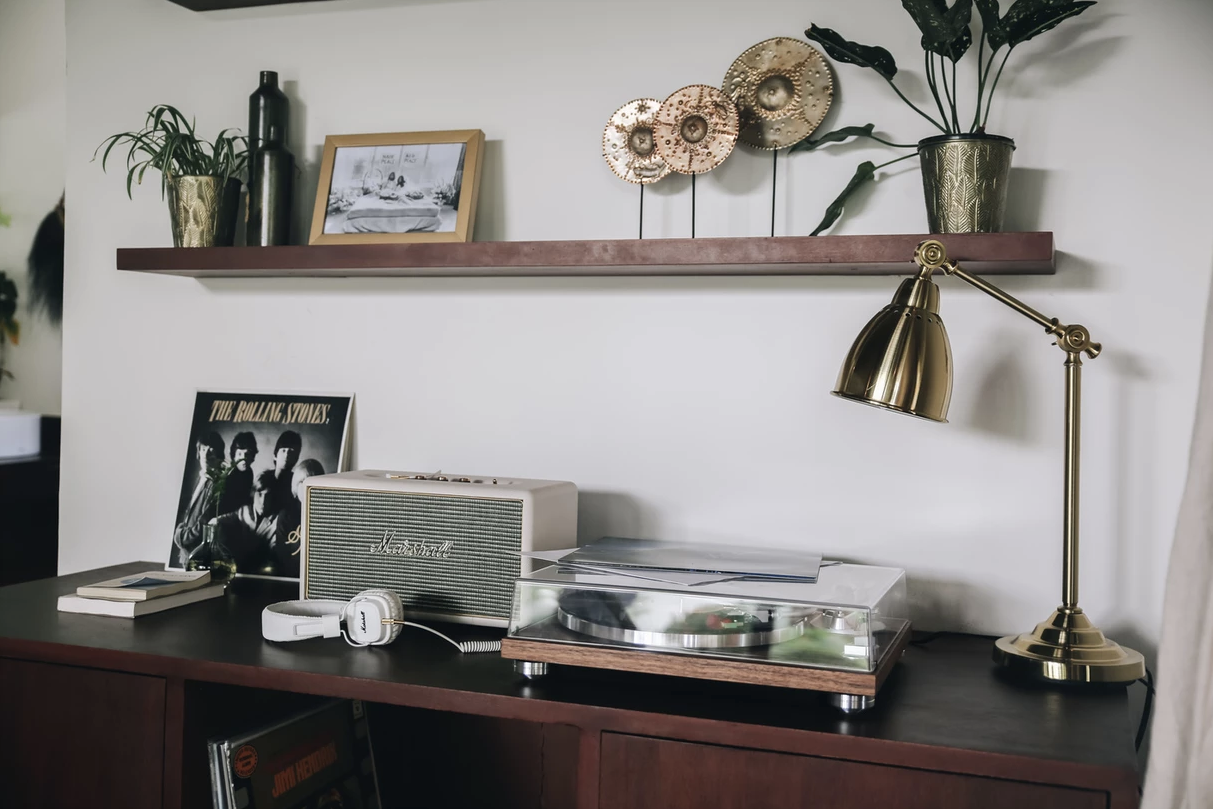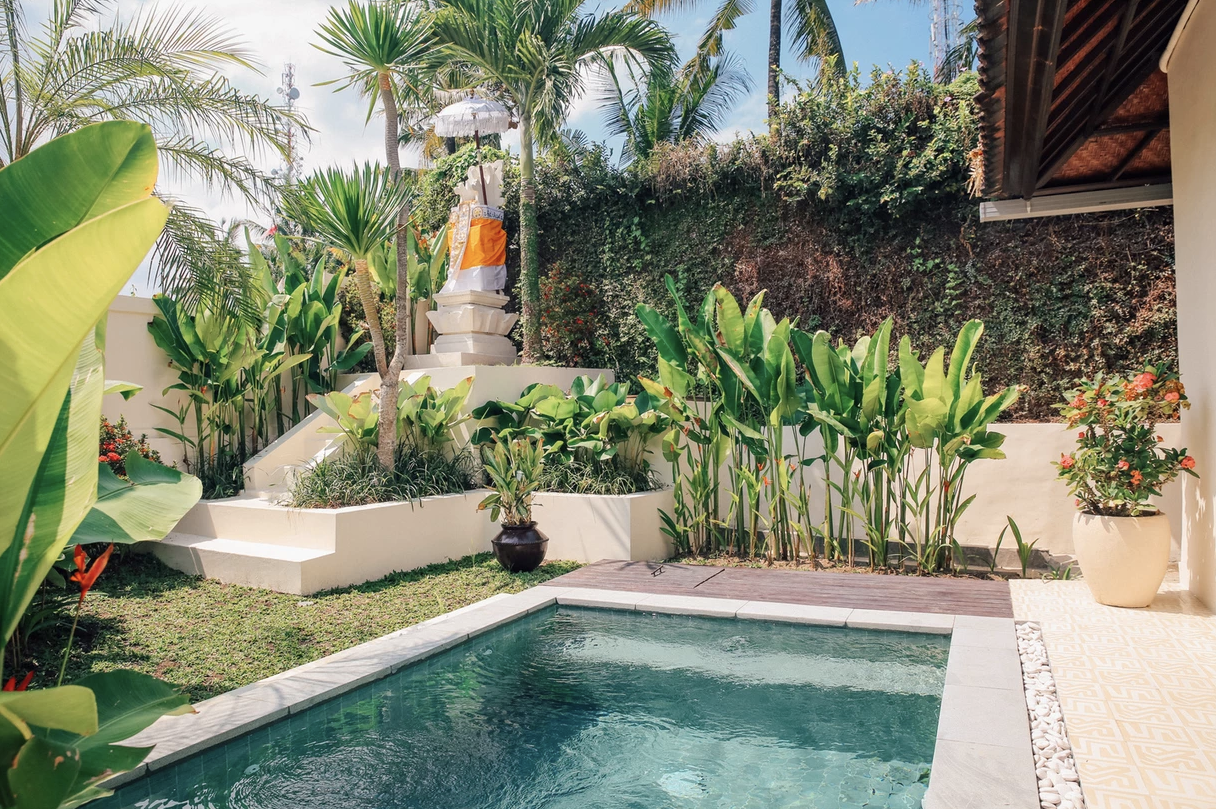 Pricing
Prices for the 7 day / 6 night inclusive package start at $1850 USD from Mar 28 - Apr 03, 2020.
POOL SUITE: King Bed or Twin Beds
Single Occupancy: $3150

Couple / Twin Share: $2190
BOUTIQUE SUITE: King Bed or Twin Beds
Single Occupancy: $2950

Couple / Twin Share: $1980
SOUL DELUXE: King Bed or Twin Beds
Single Occupancy: $2950

Couple / Twin Share: $1980
SOUL STANDARD: King Bed or Twin Beds
Single Occupancy: $2800

Couple / Twin Share: $1850
*All prices are per person in USD. Conversion fees, flights and travel insurance not included.
*A $500 USD non-refundable deposit is required at the time of booking to secure your place in the retreat.
*Payment in full required 1st January 2020. This retreat is non refundable and non transferable.
Jessica Dewar
Jessica Dewar is an internationally accredited yoga teacher with over 3000 hours of teaching experience and is also accredited to facilitate 200 Hour Yoga Teacher Training Programs. She travels to Mysore, India regularly to continue her studies and deepen her personal practice. Jessica is the founder of Jessica Dewar Yoga, located in Melbourne, Australia - and is the first and only yoga studio that offers 100% of its classes by donation.
With a previous career in Rehabilitation, (Jessica's background is in Psychology and Behavioural Science), Jessica is now dedicated to sharing her passion for yoga and well-being. Jessica has taught and presented at a number of yoga festivals in Australia and has been regularly featured in Australian Yoga Life Magazine, Australian Yoga Journal, The Age, The Herald Sun and other popular publications.
Jessica's style is a traditional Hatha practice influenced by her love of Ashtanga yoga. Jessica shares playful, challenging and inspiring sequences to open the body, enliven the soul and free the mind. Her classes explore postures and sequences that build strength and flexibility, encourage balance and will challenge both the body and the mind. Jessica pays particular attention to strengthening and healing spinal-related illnesses given her personal journey of chronic lower back pain and severe scoliosis.
Weaving together her love for the physical practice, philosophy, and meditation - Jessica's classes take students on a journey to increase awareness, strength, courage and acceptance.
Nat Jefferis
Trained in Bali, Indonesia, Nat has completed her 500 Hour Yoga Teacher Training. Nat is passionate about educating people on the importance of movement and empowering her students to practice confidently and without judgement. She feels passionately about helping people to understand that yoga moves beyond the asana, the pose. That yoga is a way of life and a means of helping people to reconnect and rediscover the essence of who they are, how we interact with the world and with ourselves.
FAQ's
Do I need to have done yoga before?
Absolutely not. Students of all fitness levels and walks of life are welcome to attend. For the beginner yogis, you will develop a solid foundation to begin your yoga journey. For the more seasoned yogis, this is the perfect opportunity to deepen your practice.
How do I get there?
Fly into Denpasar and one of the friendly staff from Soulshine Bali will be there to greet you. Please send us your travel details as soon as you have them and please don't forget to update us if the airline changes your arrival or departure time.
How much yoga can I expect to do on this retreat?
As much or as little as you wish! We will offer 1 x meditation session and 2 x 90 minute yoga sessions each day. You can also expect lots of personal attention and adjustments.
Can you accommodate my special diet?
Absolutely! Please let us know your special dietary requirements so we can take care of this for you.
When is Check-In and Check-Out?
The retreat will start at 5pm on March 28 (check-in from 3pm), and check-out will be 11am on April 03, 2020.
What travel documents do I need?
Please ensure your passport is valid for at least six months after your planned date of departure from Bali. Holders of regular Australian passports, arriving by air for the purposes of tourism, may enter Bali for up to 30 days without requesting a visa in advance. Please check the visa entry requirements for other passport holders.
What currency should I bring?
Australian dollars or USD can be exchanged for Indonesian Rupiah at banks and the airport. ATMs are an easy way to get Indonesian Rupiah